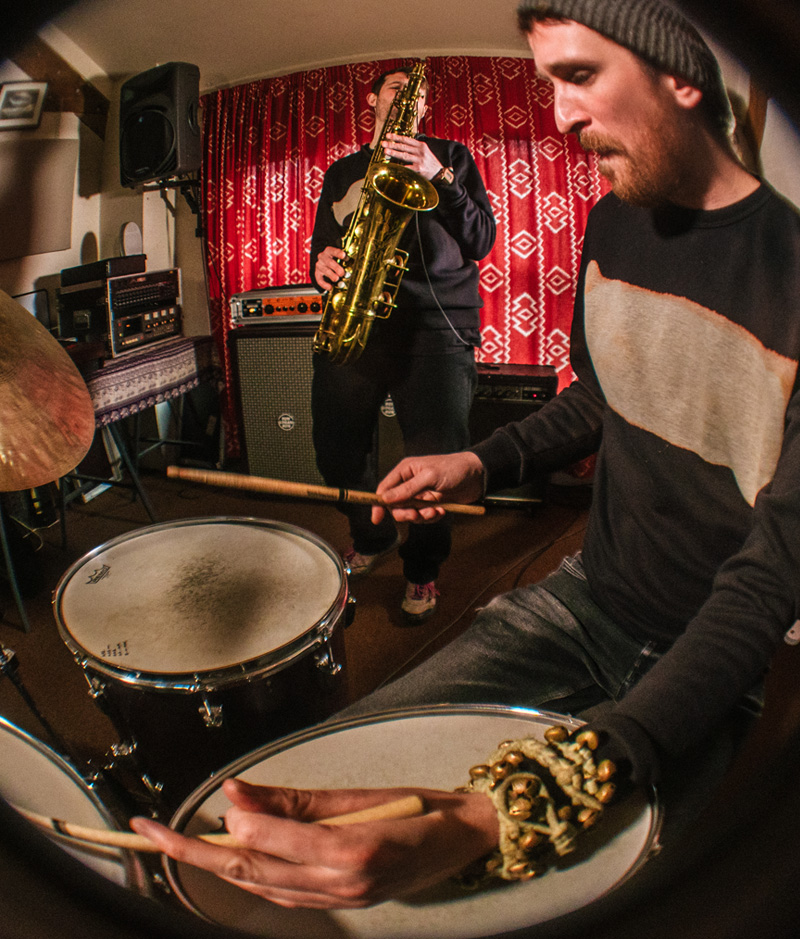 Biography
At the forefront of Bristol's contribution to the pulsing new UK jazz scene come Run Logan Run, an alchemical fusion of surging polyrhythms and screaming guttural saxophone. Since forming in 2016 the band have earned a reputation for explosive live performances, full of raw power and visceral energy. Guided by the searching and fearless tone of founding member Andrew Neil Hayes's saxophone, the project continues to evolve a line-up that has featured many of the city's most innovative musicians, including drummers Dan Johnson and Matt Brown, producer Riaan Vosloo, and vocalist Annie Gardiner.

Churning, future-forwards and emotionally tuned in, their latest album Nature Will Take Care Of You reaches out towards propulsive rock and psychedelic soul, while keeping one foot in the radical jazz-not-jazz of Bristol's ever fertile improv scene. At the core is the expansive sound of Andrew Neil Hayes's tenor saxophone - sometimes subtle, sometimes a sledge hammer.

As Paul F Cook said in his recent review for Joyzine...

"Run Logan Run do not go gently into the night... this band could easily bring down the wall of Jericho. [They] go beyond your expectations of genre; live they are spellbinding and exhilarating. Go and see them play live, go and see them play live, go and see them play live, go and see them play live."

The project has toured the UK extensively, sharing stages with the likes of Colin Stetson, Melt Yourself Down, Shabaka Hutchings, and The Bad Plus, and have performed at many European Jazz Festivals. In 2019 they received the Montreux Jazz Talent Award and in 2020 were invited back to Switzerland as fellows of the Montreux Jazz Academy to play a special concert with John McLaughlin and members of Snarky Puppy. They've also worked with Danalogue & Betamax (The Comet Is Coming), Riaan Vosloo (Nostalgia 77), Dilip Harris (Brownswood / Ninja Tune) Matthew Bourne (Leaf Label) and Ill Considered.


Run Logan Run gratefully acknowledges the support of PRS Foundation, Arts Council England, Help Musicians UK and Montreux Jazz Artists Foundation.
Download EPK